Sept 10 2020 - Nikola: How to Parlay An Ocean of Lies Into a Partnership - Part 3
In a subsequent interview on July, 2020, when pressed about hydrogen production, Trevor acknowledged producing no hydrogen at all:
Trevor:
"The station is designed to store and pump about 1,000 kg's per day. Electrolyzers are going in now and should be operational with zero emission solar production by Nikola World 2020. We have 2.5 megawatts of solar going up now at the facility. The station functions now, but we do not sell it to the public."
Interviewer:
"OK, so for the record: You're currently producing no hydrogen but you're planning to produce 1 metric ton/day using 100% solar energy by the end of the year? What are you going to use it for by then?" 
Trevor:
"The permitting process of producing hydrogen takes much longer than storing and pumping it. We spent the last year building the largest hydrogen station in the western world in Phoenix, AZ at our HQ. Now we will spend the next 5 months installing the hydrogen production (Electrolyzers, Power Electronics, Thermal, Etc.) into that station."
We found the admission to be unsurprising when we learned who was in charge of Nikola's efforts to develop and roll out its supposedly revolutionary hydrogen production capabilities.
Nikola's Director of Hydrogen Production

/

Infrastructure Is Trevor Milton's Little Brother, Who Worked Paving Driveways in Hawaii Prior To Joining at Nikola

Given the complicated nature of hydrogen, we wanted to look closer into the resumes of who Nikola has put in charge of such a critical and dangerous aspect of their business.

We expected to find that Nikola had hired a world-renowned scientist to lead its revolutionary hydrogen efforts. Instead, it appears Nikola has appointed Trevor Milton's little brother, Travis, as the Director of Hydrogen Production/Infrastructure.

Travis has held his title at Nikola for over 5 years, beginning January 2015, according to his LinkedIn.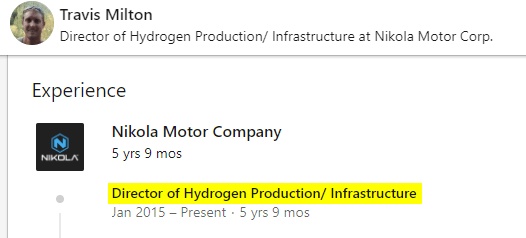 (Source: 
Travis Milton LinkedIn
)
Interestingly, he seems to have landed in this crucial position the same month he finished his last job, where his LinkedIn lists him as "President" of "Self-Employed" in Maui, Hawaii.

(Source: 
Travis Milton LinkedIn
)
We found a number of endorsements for construction work from individuals in Maui, Hawaii.
(Source: 
Travis Milton LinkedIn
)
Eventually, we found a website that highlighted Travis' work pouring concrete and building a barn as a subcontractor in Maui.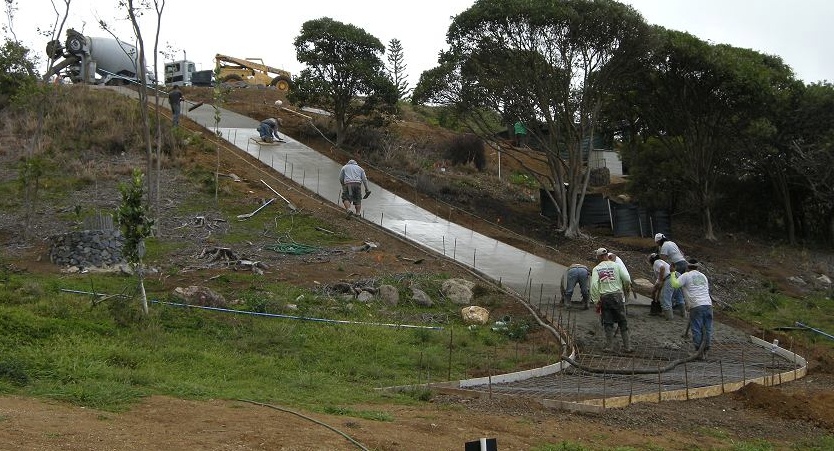 (Source: 
Travis Milton, Flatwork and Framing, Maui
)
"Mr. Milton poured two long and challenging driveways (one driveway was the world's steepest), and extensive walkways with elaborate embossed Hawaiian leaves," the website says.
(Source: 
Travis Milton, Flatwork and Framing, Maui
)
Another picture from the site feature's Travis's work applying epoxy flakes to a staircase: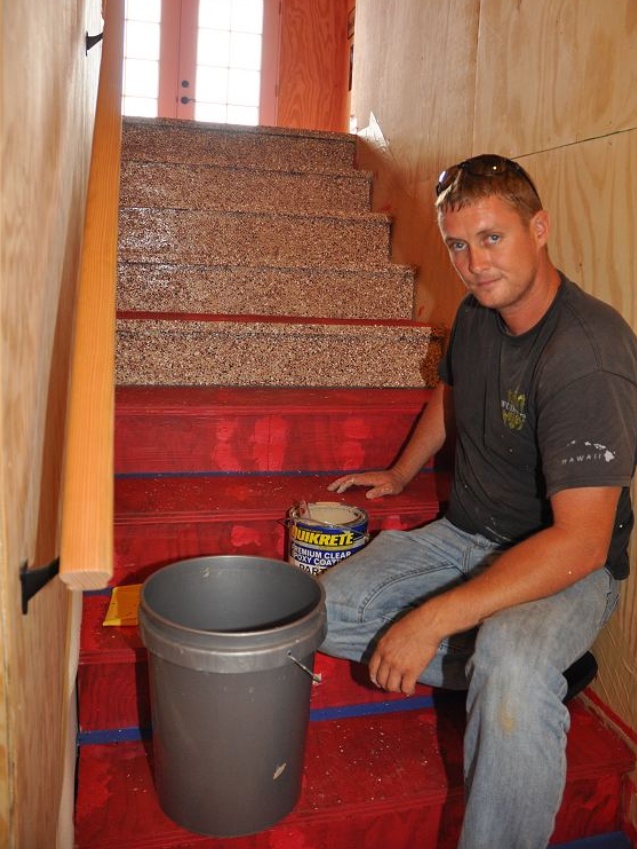 (
Pictured
: Travis Milton applying epoxy flakes to staircase in Hawaii prior to joining Nikola and allegedly revolutionizing the hydrogen fuel industry)
We're not sure how this work prepped Travis for a key role in solving one of the world's greatest scientific challenges, but he appears to have been handsomely rewarded for his discoveries.
Trevor has given Travis, along with other family members of Trevor and select early employees, stock worth over 0 million as of this writing. [Pg. 116]
One source we spoke with, who previously worked with Travis, described him as not having a formal role and as someone Trevor "kept around" if they "needed someone to hold a rope, or something like that" while they were working on vehicles.
Nikola's Head of Infrastructure Development, In Charge Of "Leading Development" Of Nikola's 700+ Hydrogen Station Network, Is the Former CEO And General Manager of a Golf Club In Idaho
Also central to the company's hydrogen station initiative is Nikola's "Head of Infrastructure Development".
Once again, we might anticipate that the rollout of Nikola's coast-to-coast hydrogen production network would be managed by an individual with an extensive background in both science as well as large infrastructure developments.
For this task, the company chose Dale Prows, who is described at the 13:20 mark in a video produced for investors ahead of the company going public, as "one of our hydrogen experts."
Prows joined Nikola after spending almost 4 years as CEO and General Manager at a residential golf course in Idaho.

(Source: 
Dale Prows LinkedIn
)

(Source: 
Dale Prows LinkedIn
)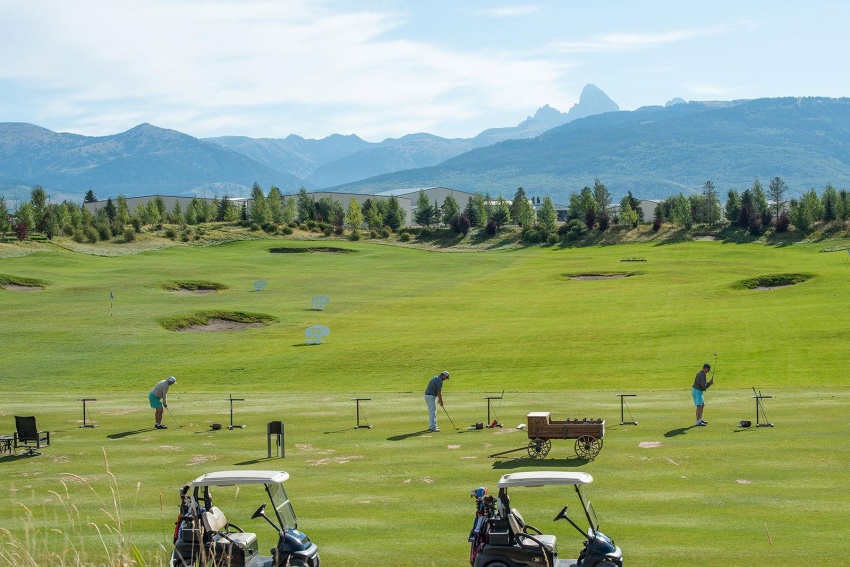 (Source: 
Huntsman Springs Golf Course
)
Prows, along with Travis Milton, are apparently going to spearhead building the world's first network of 700 hydrogen production and fueling stations.
Trevor: "We've Assembled One of the Best Teams in the World"
Nikola's Chief Engineer: A Background Largely in Software Development and Pinball Machine Repair
Trevor regularly touts bringing in top talent from all over the world. Key to that team is Nikola's Chief Engineer, Kevin Lynk.
Trevor credits Kevin with designing all of the company's e-axle, a complex task for one vehicle let alone Nikola's proposed suite of vehicles. At 8:43 in the following video, Trevor details all the elements of Nikola's e-axle's as developed by Lynk:
"All the e-axles at Nikola were developed by Kevin… (These include) rotor, stator, cooling, thermal, gears, and sometimes inverters."
(Note that the e-axles appear to be mostly developed by Bosch.) We reviewed Kevin's biography on LinkedIn and found that prior to Nikola, he worked for 7 months designing oilfield products using CAD software, 3.5 years in software development, and prior to that spent 9 months repairing pinball machines.
Here is the rest of his resume after college and before Nikola, per his Linkedin: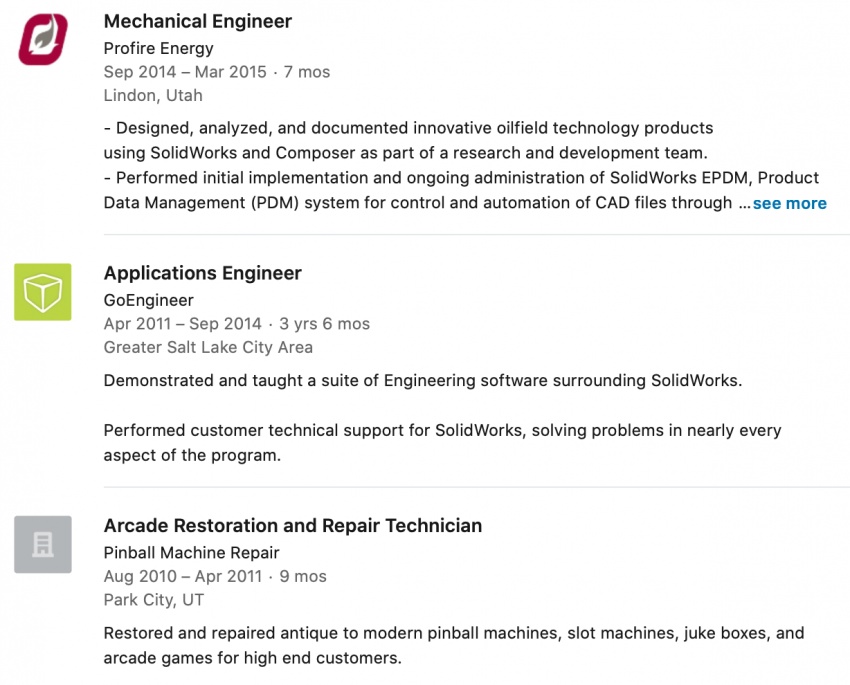 Trevor Milton in 2020: We Make All Our Inverters In-House
Reality: Nikola Buys Inverters from a Third-Party Supplier. A July Video Shows the Inverter, but the Label of the Manufacturer is Covered with Masking Tape
After the critical Bloomberg article, it seemed there was an undercurrent of skepticism that Trevor became obsessed with countering.
Nikola had always made claims that its components were developed in-house, dating back to Nikola's first press release on May 9, 2016:
"The majority of the semi-trucks components are being developed by Nikola."
Yet these claims never seemed to make sense. As we have already shown, Nikola's early history was that of a company loudly claiming to have vast proprietary technology while quietly signing partnership agreements with third-party suppliers.
The chorus of doubts among Nikola's "haters" grew louder after it became a public company.
When people would ask skeptically what Nikola had ever actually developed, Trevor would respond with a list of components such as batteries and inverters made in-house. See examples, here, here and here: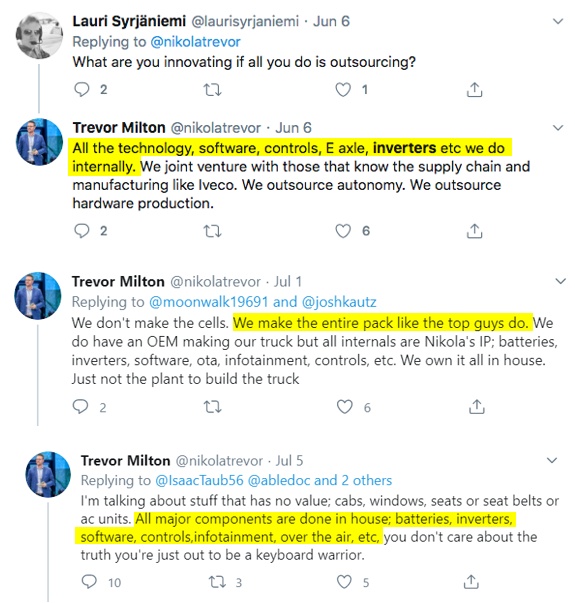 Trevor later attempted to counter skeptics by showing videos of the two prototype trucks that had been built with partner Bosch, suggesting that this somehow disproved the allegation that the earlier truck he built had never been finished.
In one such video, on July 14th, 2020, Trevor walks viewers through the Powertrain for the Nikola Two. At the 29:30 mark Trevor begins describing the in-house inverters and how other OEMs are asking to use Nikola's proprietary inverter tech:
"We do all the e-axle design in house. All the gears, the gear reductions. The thermal the cooling. Even the controls that go with it. And, also, the inverters as well. All inverters on the Nikola truck are probably some of the most advanced software systems that I know of anywhere in the automotive world. Why do I know that? It's because other OEMs are asking us to use it."
At the 7:02 mark, we can see the inverters up close. There is a relatively inconspicuous green piece of masking tape on the component: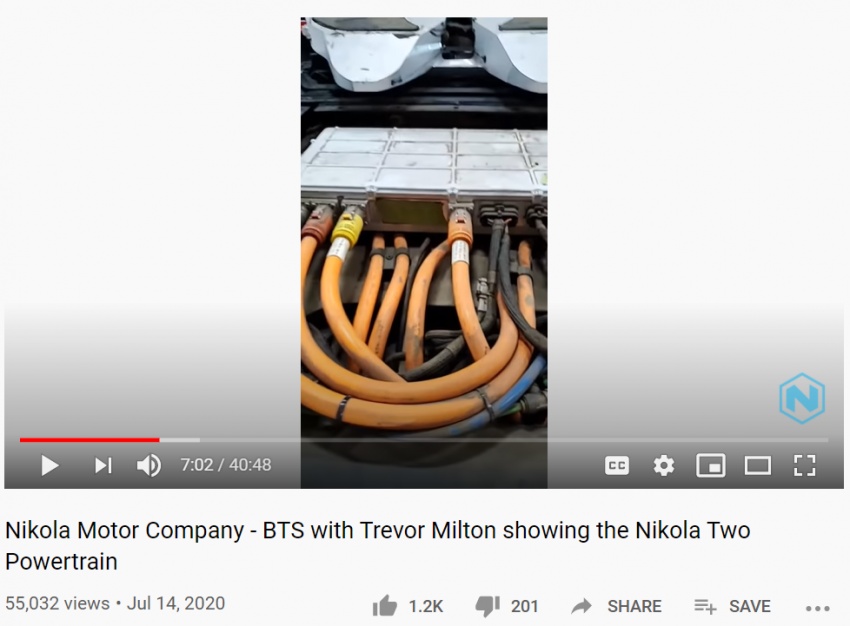 Here it is up close: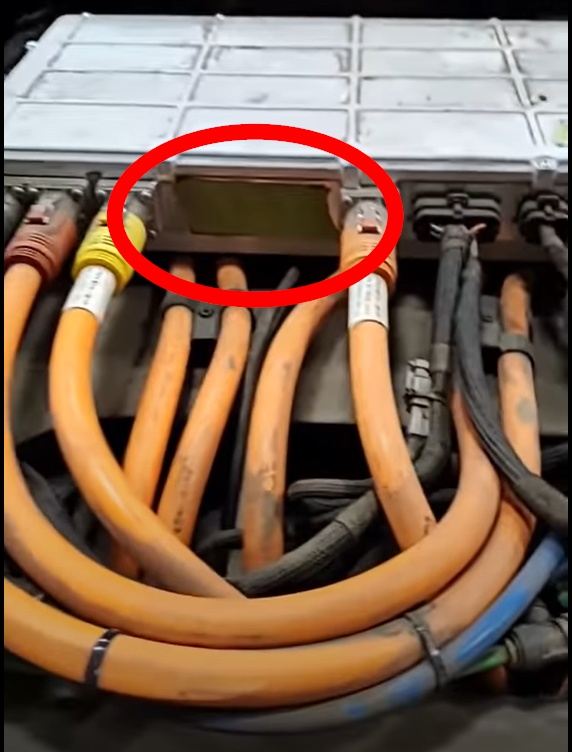 The inverter is not proprietary to Nikola. Cascadia Motion, a small company in Portland, offers such inverters off the shelf. The tape is covering the label which would normally show the product description and other specifications that make clear who built the component: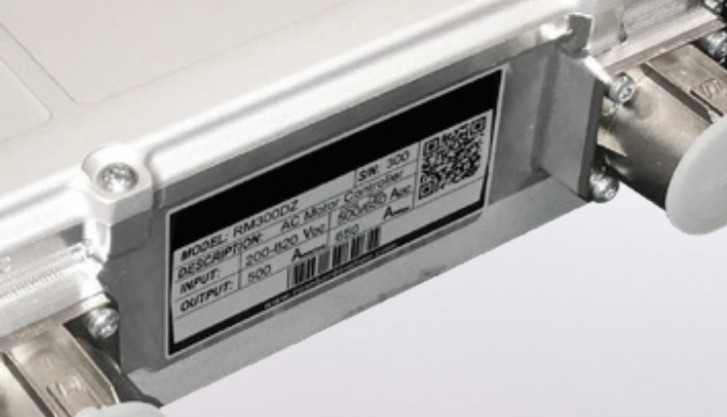 We texted a sales engineer for Cascadia and asked if the model was available to the public or if it was a customer specific model, and they confirmed that it was for sale to the public.
This follows the same pattern. Nikola has regularly used off-the-shelf products from third parties, while claiming to have vast internal proprietary technology and to "design" all the products itself. It then partners with companies that actually have the components Nikola claimed to have already developed internally.
July 2020: Trevor on the Nikola "Tre" Truck: "We Have 5 of Them Coming Off the Assembly Line Right Now"
Bosch Spokesperson In September: We Don't Have Any Yet
In February 2020, a deal was unveiled to produce the Nikola Tre in Europe on an Iveco S-way platform and using Bosch electronics.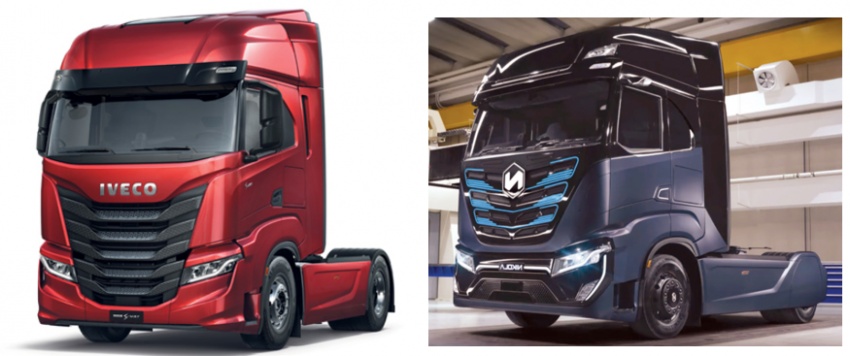 (Pictured: Inveco S-Way vs. the planned Nikola Tre)
Nikola had said it would be ready to show off the Tre at the Hannover IAA trade Fair this September, the most prestigious in Europe.
In a July 2020 podcast, (39 minute mark) Trevor gave the impression it was all systems go – at least on the initial BEV model:
"We have the most advanced battery electric truck in the world. We have a truck coming into production right now with 720 kwh the largest battery we know of on a truck anywhere in the world coming into production. We have five of them coming off the assembly line right now in Ulm Germany. They'll enter production end of next year-ish, somewhere around there."
But in a phone interview on Sept. 9, Bosch said not so.
Thorsten Schoenfeld, spokesman for Bosch's electro-mobility unit at headquarters in Germany said this:
"No they are not ready yet. I don't know exactly the year but we're working on it."
When asked what exactly the Nikola-Iveco-Bosch partnership had planned to show at the Hannover trade fair – now canceled due to Covid-19, Schoenfeld said:
"We would have shown different innovations and a kind of truck but not a real truck but a showcase."
July 2020: Nikola Posts Video of Nikola Two Going "0-60 in Under 5 Seconds"
Reality: The Vehicle Was Already Rolling When the Video Started and it Still Took Over 10 Seconds
Following the Nikola One "demonstration", the company was successful in raising capital and bringing on a number of legitimate partners. Automotive supply heavyweight Bosch agreed to work with Nikola in September 2017, and, by all reports, largely built its Nikola Two prototype trucks.
In a tweet, Trevor posted a video claiming to showcase the Nikola Two prototype's acceleration capabilities: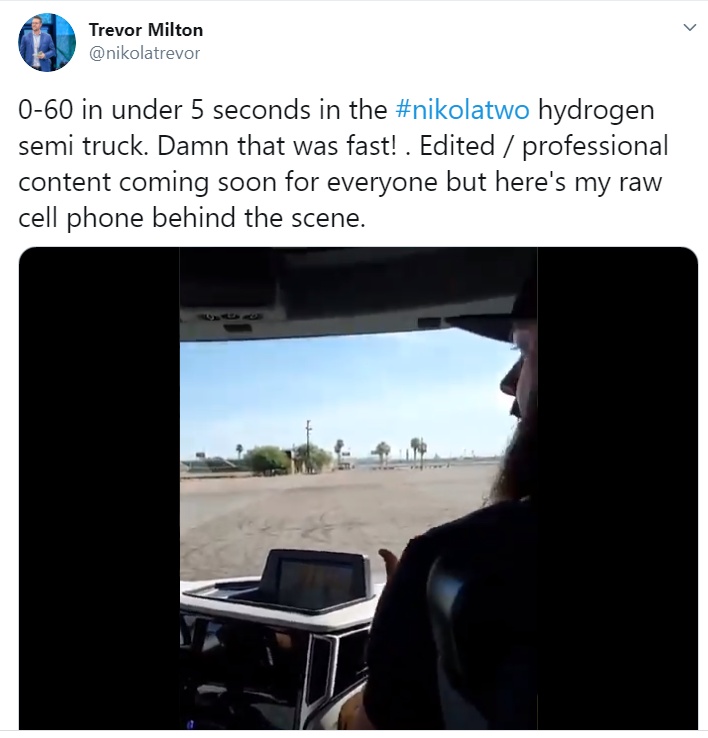 The video begins with the truck already rolling. By just using a basic stopwatch, we can see that it takes over 10 seconds between the start and Trevor exclaiming "there it is" on the video. The speedometer is not visible, and we obviously have no ability to see what is actually powering the truck.
[Click here to see the video, with a stopwatch]
In response to questions about the veracity of the video (1,2), Trevor promised that professional video would soon follow, but we have seen no such update.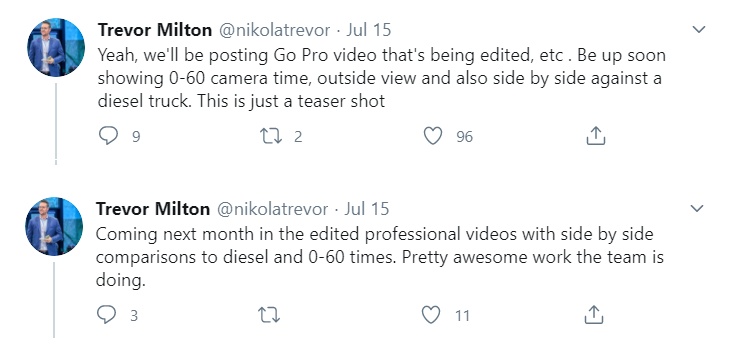 Overall, information has been sparse on the Nikola Two. Last month, several Tesla fans toured the Nikola facility and rode in the prototypes, with some reporting that they were surprised the EV truck was so loud. Apparently, the AC had been turned on full blast, which kept the riders cool from the Arizona heat but also fueled skepticism.
There have been several videos of the prototypes built by Bosch being driven around parking lots (1,2) and at unknown speeds carrying unknown-sized loads in stylized videos, but once again, investors and partners are left in the dark about what Nikola really has.
Nikola's Former CFO Left and Sued the Company. The Entire Docket is Sealed—But A Month After the Lawsuit Nikola Suddenly Announced it Had Refunded All Truck Deposits.
Did They Ever Really Exist?
In March 2018, Nikola's former Chief Financial Officer Jonathan Spira filed a lawsuit against the company, with Nikola countersuing several months later.
A sudden change in CFO is often a red flag. A CFO that departs while suing the company obviously is an even bigger red flag. Both cases were eventually dismissed. The allegations remain unclear, and it is unclear whether they were dismissed as part of a settlement.
Prior to the lawsuit by its CFO, Nikola claimed to have 7,000 pre-orders with deposits, a total potential value of .3 billion for its proposed electric truck. Industry watchers viewed the numbers with skepticism at the time. Per CleanTechnica:
"Despite reportedly taking .5 million in reservation deposits (across ~7,000 preorders), the Nikola Motor Company has completely backed away from its plans to offer a battery-electric Nikola One semi-truck, according to recent reports."
"…Bad news for those who put down reservations (if the reservation figures were accurate/true)".
A month after the lawsuit was filed, Nikola suddenly announced via Twitter that it was refunding all deposits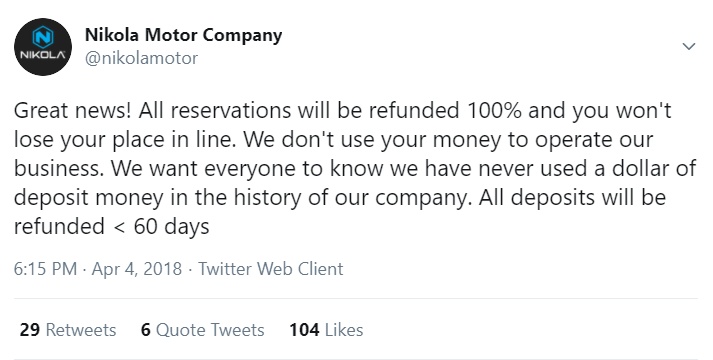 Industry blog Green Car Reports described the move to refund deposits with confusion:
"The point of refunding the deposits remains somewhat unclear, however, even if Nikola is flush with orders and cash. Customers that have sent the company money have skin in the game, meaning they're more likely to follow through with their purchases at the end of the day."
Nikola's Order Book: More Fluff Than Substance
As of the latest quarter, Nikola reported 14,000 cancelable reservations for its trucks. [Pg. 35]
The most high-profile reservation regularly discussed is Anheuser Busch's contract for 800 trucks. The agreement provides significant outs however, allowing Budweiser to cancel (i) anytime with 1-year notice (ii) if a 90-day road test doesn't perform up to expectations; or (iii) if the products aren't delivered at all.
At the time of the Anheuser Busch deal, Ryder was to perform all servicing, but that relationship has since ended.
Nikola has also publicized its deal with Arizona trash company Republic Services, with an order for 2,500 refuse trucks based on the Nikola Tre. Those appear to be for battery electric vehicles not hydrogen-powered models. Nikola stated the refuse trucks would be supplied from the Nikola factory at Coolidge, which has barely begun.
The rest of the "reservation" book seems non-committal. In investment bank Cowen's initiation of coverage report for Nikola, it noted:
"U.S. Xpress makes up more than one-third of the 14,600+ reservations on hand"
Were U.S. Xpress to complete such an order it would amount to ~.5 billion in value. But as of its last quarterly report, U.S. Xpress had only .3 million in cash on hand. [Pg. 3] There is no realistic way that the company could possibly order the number of trucks it has "reserved".
Having a large order book sounds great but having buyers both willing and credibly able to pay is another matter entirely.
Nikola's Fixation with NDAs, Secrecy, and Legal Intimidation
Often, the two most glaring red flags that something is amiss at a company are (a) an obsession with secrecy and (b) the constant threat of legal action or retaliation against anyone who speaks out.
Companies typically use a common justification for such paranoia—they've found the holy grail of something and they must take all measures to prevent competitors from finding out about it.
Often, in these cases, the real secret is that there really isn't much behind the curtain at all.
During our research, we reached out to multiple former Nikola employees. We were told by one that Nikola had issued a legal warning to all former employees to intimidate them into not discussing the company.
Recently, several Tesla fans visited Nikola and were required to sign NDAs.
We even reached out to the actors in a Nikola commercial showing the Nikola One "in motion" (see section above). We found that the actors had been required to sign NDAs. What proprietary secrets could an actor standing next to a truck possibly learn that require them to be muzzled?
At One Point, Nikola Claimed to Own its Own Natural Gas Wells
Yet Now, All Mentions of These Supposedly Owned Wells are Gone. We Found No Mention of Nikola Ever Owning Natural Gas Wells in its SEC Filings
Nikola's claim to own its own energy sources (like its fictitious hydrogen production operation) is not particularly new. At various points in its history, Nikola has claimed to own natural gas wells, despite no evidence we could identify suggesting this was the case.
For example, the Internet Archive shows Nikola's bold claims of being able to "guarantee" cheap fuel for its prospective customers because it actually owned natural gas wells.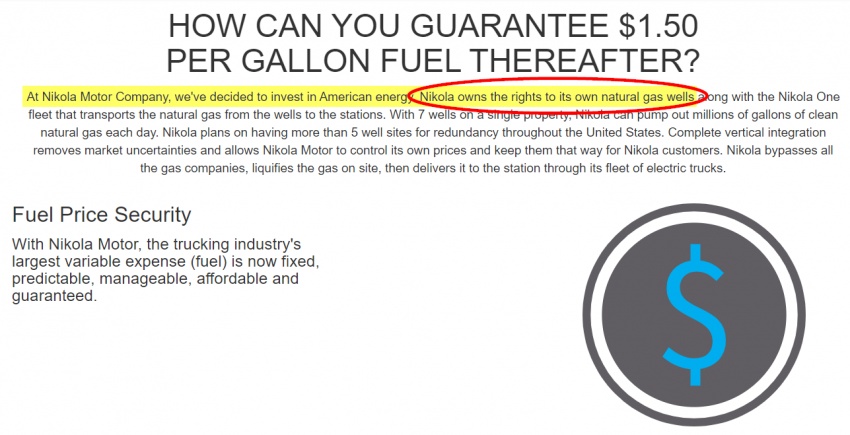 One astute follower of the company asked about the "gas wells" to which the Nikola corporate account stated "we still have them." If that was ever the case, where were they and where did they go? Why weren't they mentioned as an asset in the company's prospectus?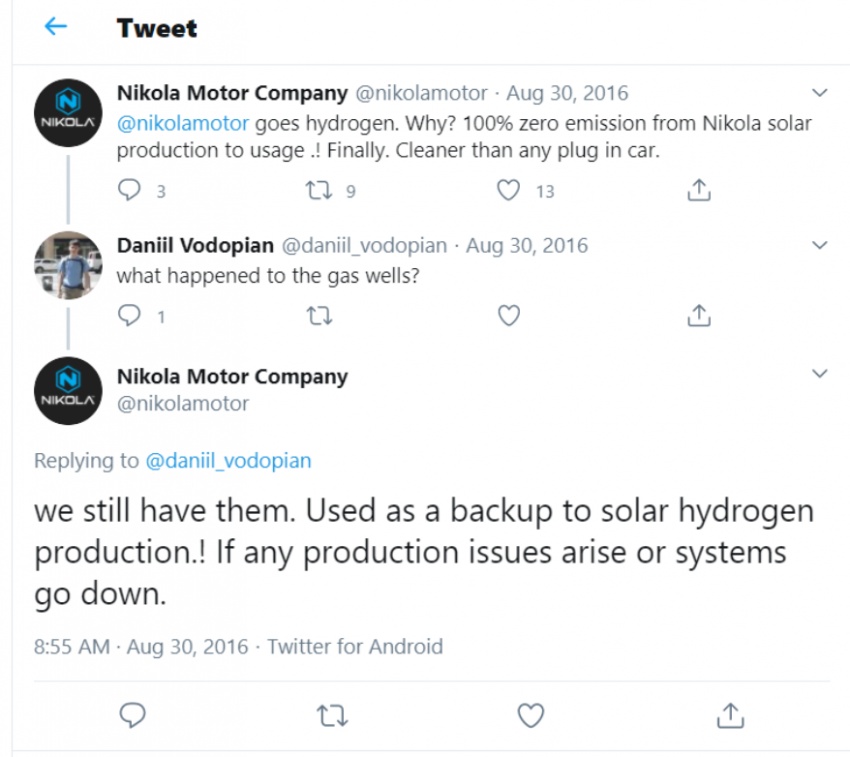 Trevor: Has Previously Said "
I Don't Back Down
" In the Face of Criticism
Prove it: Here Are 53 Questions—Let's See How Many He Backs Down from Answering
Trevor has succeeded at intimidating many with threats of litigation. As we've said many times before, we welcome such threats. We find that litigious executives often have the most to hide. Sometimes executives will only answer probing questions under oath (if ever).
But on the off chance we are just flat out wrong about absolutely everything, here is Trevor's opportunity to prove it. These are the specific questions we think investors in Nikola and, largely, investors in Trevor deserve the answers to:
Did you have your service personnel traverse the country to conceal potentially fatal defects with dHybrid's product to close the deal with Worthington, as alleged by one of your former employees on recorded audio?
What was the rationale for Worthington's later impairment of dHybrid and the write-off of .5 million in warranty expenses?
In May 2015, you represented in a legally binding contract with EVdrive to have "new and valuable proprietary turbine technology". Months later, emails showed you were in discussions with Brayton to purchase their turbines. Did you have any "new and valuable turbine technology" at the time you represented having it?
If so, what was it, and why did you then need to buy turbine technology from Brayton?
Before suddenly pivoting to fuel cells, you claimed that your Compressed Natural Gas (CNG) technology was "10-15 years ahead of any other OEM in fuel efficiencies, MPG, and emissions". Why did you suddenly abandon this supposedly revolutionary technology rather than sell it for billions of dollars?
In December 2016, you claimed at Nikola World, on video, that the Nikola One "fully functions and works…this is a real truck—this is not a pusher." You later admitted that it was NOT fully functional to Bloomberg. Did you brazenly lie, or was this just a series of multiple honest mistakes?
After the Bloomberg piece, you claimed on Twitter that there was a table with truck gears and components sitting in front of the audience for all to see. The event was extensively documented—can you present evidence that such a table existed in plain view for the entire audience?
Do you think a table with gears sitting somewhere would in any way invalidate your claims at the time that the truck fully functioned?
After lambasting Bloomberg's reporter publicly, calling him a "deceiver" and saying he should be fired, you then promised the full audio of the interview with Bloomberg would be released. Why haven't you released it yet?
Do you think it's wise to threaten to sue journalists for getting a story totally correct?
In August 2016, you claimed "

Nikola has engineered the holy grail of the trucking industry

", pivoting to hydrogen from natural gas. Now that you have acknowledged the Nikola One wasn't fully "engineered" at the time of the statement or the December show, do you wish to retract this press release in full?
Did the Nikola One truck have hydrogen turbines or Brayton CNG turbines at the time of the demonstration in December? Was the fueling system hydrogen or CNG?
Why did you say just two weeks before Nikola's sudden "pivot" to hydrogen that "CNG is the way to go" on Twitter if you were imminently planning to announce a switch?
Did you have an artist come in and stencil "H2" and "Zero Emission Hydrogen Electric" on the side of the Nikola One despite the truck having natural gas components installed?
Do you still consider the Nikola One to have been "fully functioning" despite needing to snake an electricity cord up through the stage in order to power the otherwise completely non-working vehicle?
For the "Nikola One in Motion" video, will you confirm that you towed the non-functioning truck to the top of a hill and just filmed it rolling down?
Which Nikola employees knew about the "plan" for the Nikola One in Motion video and which ones participated in creating it? Did those include Kevin Lynk, your Chief Engineer?
When you released the above video, the Nikola Twitter account said, "Pre-production units to hit fleets in 2019 for testing". Former employees state that no work continued on the Nikola One. What work did you ever complete on the Nikola One after the show?
At the time, did you think pre-production units of the Nikola One would just magically produce themselves?
When you "unveiled" the NZT in April 2019 you praised the vehicle and its engineering, yet a former employee described it as only a "mock up" and said you scrapped the design after the show due to a need for a "massive re-design". How do you respond?
According to you, Nikola designs most things in-house. Did you outsource the redesign of the NZT to Stellar Strategy?
You claimed that Nikola's headquarters has 3.5 MW of solar panels on the roof, yet later media reports and pictures of the roof show they don't exist. Where did they go?
In October 2019, you teased a major battery breakthrough 2 days before signing a letter of intent with ZapGo. You then announced that you had revolutionized the battery industry, before realizing that it was vaporware and ultimately suing the company. Why didn't you correct the press release or update your investors on the status of the deal, which had fallen apart?
In December 2019, Jason Roycht, your VP of Technology Development, realized that ZapGo's President had been indicted for fraud. He raised alarms about the company's relationship with Porsche, which he determined was overstated. Why did you hype the battery tech in February on Twitter despite already knowing of all these issues?
You formally terminated the agreement for the apparent "game changing battery technology" from ZapGo on February 26

th

, 2020. It is now 6+ months later. Have you ever publicly acknowledged that this major deal fell apart?
In August 2020 when specifically questioned about the deal by a Tesla fan, why didn't you take the opportunity to let people know that it had fallen through?
You instead told the questioner that you had a deal with an unnamed university relating to their battery technology and that Nikola had funded the research. Which university were you working with on the battery technology, how much did you fund them with, and exactly what have you developed in conjunction with them thus far? Will you post the agreement for all to see?
You claimed in an interview to have succeeded at cutting the cost of hydrogen by ~81% from peers, stating "we're down below /kg on our hydrogen now". How much hydrogen has Nikola produced at this price, if any?
At Nikola World 2019 you claimed on video to be producing 1,000 kg of hydrogen per day at your headquarters. When pressed by a reporter, you later admitted that you produce no hydrogen. Did you lie about producing hydrogen on camera to the entire audience at Nikola World?
Why did you appoint your brother Travis as "Director of Hydrogen Production/Infrastructure"? What experience does he have in hydrogen research and production?
What would you say are Travis' key contributions to Nikola's alleged breakthrough advancements in hydrogen production?
What led you to select Dale Prows, whose previous employment consisted of managing a golf course, to be the "Head of Infrastructure Development"?
Do you really develop all your inverters in-house or do you buy them from Cascadia?
Why did you put a piece of tape over the Cascadia label when you were presenting your supposed "in-house" inverter on video?
What OEMs have asked to use "your" inverters in their products?
Why did you post a video saying the Nikola Two had gone from 0-60mph in under 5 seconds when anyone with a stopwatch can see that it took at least 10 seconds?
Following the 0-60 video you promised to post a professional version of the video, saying it was just being edited. But you never did. Why? Does the Nikola Two have as much power as you've claimed it has?
In the TeslaCharts podcast at the 40:20 minute mark you said regarding hydrogen stations: "we're gobbling up the best locations right now". Yet your latest quarterly report showed no real estate assets aside from your current headquarters. Where exactly are these locations that you have been "gobbling up"? How many have you purchased already?
What is the hold up with your Coolidge facility construction? Have plans been submitted yet and permits been received? Why is there virtually no sign of progress?
Why do you spend so much time on social media fighting your "haters" and threatening former employees with litigation over NDA enforcement? Don't you have a factory to build and products to produce?
When you sold your St. George Security & Alarms company in an 0,000 deal, your business partner, who said he had a 50/50 deal with you, only received ~0,000, according to him. Did you get more than him despite having a 50/50 arrangement?
The buyer of the alarm business said you misled him and that customer contracts and other deals fell through post-sale. What happened?
How much did you make when you sold the alarm business a second time? How much of those proceeds did your apparent "50/50" business partner receive?
You claimed that uPillar.com had 80 million monthly active users and that you had beat Amazon to the shopping cart, despite launching in 2009. A former employee called the 80 million number "absurd", and media articles at the time describe the page views far lower. What evidence can you show that you had that number of page views?
Do you realize the internet shopping cart was invented 15 years earlier, in 1994?
Swift filed a lawsuit against your company dHybrid in mid-2012, alleging, among other things, that you had used its investment for personal use. Can you produce bank records showing how you used dHybrid funds? Did you divert funds to uPillar.com?
When you reached out to Ryder Systems about an investment in dHybrid in 2011, you said that the Swift contract was for 0 million, when the actual agreement only shows it was million. Why the large discrepancy?
In another dHybrid presentation, you claimed the Swift contract was for 0 million. What evidence can you present that shows your Swift contract was for 0-0 million, and not the million in the actual agreement?
Did you claim to sPower that you had finished the dHybrid system and then misrepresent its results to them, as alleged in their lawsuit?
When you launched dHybrid Systems in 2012, why did you claim in marketing materials to have started the business in 2011?
In 2018 you were sued by your former CFO. What were the allegations in the complaint, which is now sealed?
You claimed Nikola owned its own natural gas wells, then re-affirmed that you "still have them" when later asked what happened to them. Can you provide any documentation proving Nikola owns/owned natural gas wells?
Have you ever deceived anyone?
Our Conclusion: Nikola is a Massive Fraud Constructed on Dozens of Lies
Sometimes people misspeak by accident. No one has a perfect memory, and we all occasionally get things wrong.
But what we have witnessed at Nikola, and specifically from Trevor Milton, is a pattern of well-planned and deliberate acts of deception ranging from (a) the staging of non-working products as if fully functional, wrapped in numerous lies about capabilities that don't exist; (b) the staging of misleading videos, which require extensive premeditation, planning and execution; (c) material lies about capabilities, partnerships and products that simply do not exist at all, on video and often in front of entire rooms full of people; and (d) a culture of secrecy and intimidation that to this point has largely kept it all under wraps.

We think Trevor Milton is incapable of telling the truth. We believe he lies like most people breathe. It is natural for him, and our extensive review of his history suggests it has been this way throughout his entire business career.
Every now and then a story comes around that exposes how little the "experts" really know. Theranos had inked partnerships with Walgreens, Safeway, and Cleveland Clinic and had staffed its board with luminaries. Madoff raised billions in capital from sophisticated investors across the globe.
The remarkable thing about Nikola's story is not that someone like Trevor Milton exists, but that he has managed to parlay his stories and lies into deals with some of the best manufacturers and partners in the world by claiming to own vast proprietary technology and having successfully built revolutionary products that simply didn't exist.
He transformed these deceptions and false promises into an empire that at one point was valued at billion, larger than Ford and Fiat Chrysler. He's signed deals with GM, Anheuser Busch, Bosch, Worthington, and a slew of significant automotive players. He received investment from Fidelity and ValueAct, among other name-brand institutions.
We truly think Nikola is both a sign of the times and a story for the ages.
Appendix: Additional Backstory
2005: Trevor's First Business—A Local Security Company, Where He Apparently Burned Parties on Both Sides of a Deal
Trevor's business career began when he was in his early twenties and opened a company that sold security systems door-to-door in St. George, Utah. Trevor described the resulting early success in an interview: "I built that company up and within about a year or two I had sold it for almost two million dollars, and I thought I was on top of the world."
The company, called St. George Security and Alarms, was registered in 2004, according to the Utah Secretary of State website. Two years later, Trevor and a business partner sold the company for a payment of 0,000 up front and monthly payments of around ,000 that brought the total purchase price of the business to 0,000, according to the buyer, who we interviewed.
The buyer told us that he realized soon after purchasing the business that it was not as Trevor had portrayed it; pending contracts fell through and it turned out that customers had been overpromised during the door-to-door sales process. The buyer put the business back to Trevor, as the purchase agreement allowed, and took a complete loss of 0,000. Trevor then re-sold the business a second time to another company in Salt Lake for an unknown sum, he said.
Notably, when we contacted Trevor's business partner, he said he received about 0,000 from the sale – about what he put into the business – and that it was news to him that the buyer agreed to pay more than the initial upfront payment or that the business had been sold a second time. He also said that if Trevor sold the business for million then Trevor owes him 0,000.
It's unclear whether Trevor actually became a millionaire two years after founding his first business, but he had already allegedly burned a business partner and the acquirer of that business.